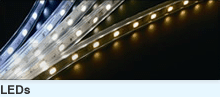 LEDs are being rapidly deployed in support of saving energy. In this regard, Sansho Shoji takes both the lighting effect and pricing into consideration and we offer the appropriate products for each customer.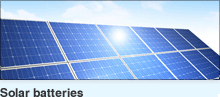 Solar batteries are a source of clean energy, and Sansho Shoji provides products for their various processes, from raw materials through to the finished product.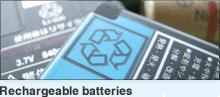 Rechargeable batteries are another source of clean energy applicable to a diversity of fields, such as automotive and digital consumer electronics and appliances, and Sansho Shoji provides various parts related to these batteries.